Jeremy Taylor - Singer / Songwriter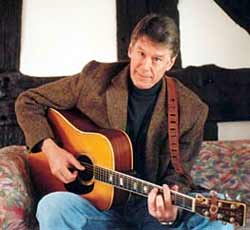 Jeremy Taylor

Jeremy set South Africa alight in the sixties with his "Ag Pleez Deddy" and was then banished from South Africa for ridiculing apartheid. After two years on the West End stage in WAIT A MINIM, a South African musical revue, he became a leading entertainer on the British folk circuit with songs like "Jobsworth", " Red Velvet Steering Wheel Cover Driver " and "Prawns in the Game".

His " Piece of Ground" was recorded in the USA by Miriam Makeba. With John Wells he wrote songs for the West End musical satire MRS WILSON'S DIARY, was for two years Spike Milligan's stage partner in FOR ONE WEEK ONLY, wrote a Latin lyric ("O Caritas") for Cat Stevens, made frequent concert appearances with Donald Swann and Sidney Carter and performed his own one-man show at Soho's Boulevard Theatre. TV series included Granada's AT LAST ITS FRIDAY with Richard Stilgoe, Diana Quick and Keith Dewhurst, PSSSST! which included Julie Covington, Jean Hart and Kenny Lynch, and SONGS FROM THE TWO BREWERS in which he hosted stars from the folk world including The Dubliners, Ralph McTell and Pentangle. In 1980 he had his own series on BBC2 with Telephone Bill and the Smooth Operators. A change of government in 1979 led to his re-admittance to South Africa and from 1980 to 1994 he chronicled his life in Broederstroom, a farming area of the Transvaal, in a series of tales which were gradually woven into his one-man stage shows. These included BACK IN TOWN, GO FOR THE GAP, JEREMY TAYLOR STUFF, JEREMY TAYLOR ENTERTAINS, AN EVENING WITH JEREMY TAYLOR and BROEDERSTROOM DIARIES.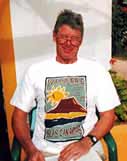 He also acted in Dylan Thomas's UNDER MILK WOOD, Robert Hewett's GULLS ( two awards), THE FIRE RAISERS by Max Frisch, ALADDIN in pantomime and THE EARL AND THE PUSSYCAT by Harold Brooke and Kate Bannerman. In 1991 he narrated PETER AND THE WOLF and CARNIVAL OF THE ANIMALS on stage with the SA National Orchestra. He has made fifteen solo albums, five shared albums, ten singles, four EP's, three CD's and one 78, released in Johannesburg on the african 'Bush' label New Era in 1962 and featuring his 'Kwela' style song 'Tsotsi Style'
For six years he was the television face of South Africa's highest-selling brand of tea. He published the book "AG PLEEZ DEDDY- Songs and Reflexions" in 1992 and in 1994 returned to the UK.
He has settled with his wife in Mid -Wales and continues to entertain widely in folk clubs. He also lectures in schools on the subject of South Africa and in 2000-2001 was Artist in Residence at Wellington College, Crowthorne. He has also co-produced a new album of songs and poems by Sidney Carter for Stainer & Bell entitled LORD OF THE DANCE. He and his wife share five children and two grandchildren.

Jeremy Taylor
Singer / Songwriter
Born : 24 November 1937 Newbury Berkshire.
Education: St Bartholomew's Grammar School Newbury, Trinity College Oxford. MA Modern Languages.
"AG PLEEZ DEDDY" (Southern Africa 1961) 4 times gold.
Currently appearing in UK folk clubs and lecturing in UK schools on the subject of South Africa.

To Contact Jeremy Taylor for the UK For South Africa see 3rd Ear:
For FOLK CLUB bookings: Email
For SCHOOL bookings: Email
For INFORMATION regarding available recordings: Email
Website: www.jeremytaylor.info
FORTHCOMING APPEARANCES in 2003 INCLUDE
7 January - Royal Grammar School, Guildford Elizabeth Fischbach 01483 880600, Lecture on South Africa
11 January - Litchfield Arts Centre 8.00 pm. Brian Pritty 01543 262223
15 January - Faversham Folk Club 8.00 pm. Mary Henderson - 01795 534368 , The Chimney Boy, Preston Street
21 January - St Neots Folk Club 8.00 pm. Roger Pitt St Neots Town Football Club 01234 376278
23 January - Orwell Park School, Nacton, Ipswich Andrew Auster Concert 8.00 p.m. 01473 659225
31 January - Woodman Folk Club, Mount Pleasant, Kingswinford, 8.00 p.m. Ian Munro 01384 831263
2 February - Folk at The Cabbage Patch, London Road, Twickenham 8.00 pm. Gerry Evans 0208 9331564
7 February - Whitgift School, Croydon Dr James Cannon 0208 6889222, Lecture on South Africa
9 February - Coventry Folk Club 8.00 pm. Mick Stuart The Bumt Post, Kenpas Highway 02476 416056
2 March - Twickenham Folk Club 8.00 pm. Geny Evans The Cabbage Patch 0208 9331564
14 March - Gresham's School, Holt, Norfolk 6.30 pm. Lecture on South Africa. Patrick Cooper 01263 713083
18 March - Ringwood Folk Club, Elm Tree Inn, Hightown, Ringwood, Dorset 8.00 p.m. Rod Biggs 01425 673713
19 March - Sevenoaks - Concert 8.00 pm. Box Office The Stag Theatre, London Road 01732 450175
20 March - Bishops Stortford Folk Club 8.00 pm. Jon McNamara 01279 656664 / 0208 9331564
Lecture on South Africa 4.30 pm.
PROUDLY SOUTH AFRICAN for APRIL 2003
18 September - Eton College, Windsor Concert in aid of The Lomans Trust. Time TBA
Nick Welsh 01753 671419
25 September - Newport Folk Club, Lyceum Tavern, 110 Malpas Road 8.00 pm.
Roy Zeal 01633 771311
copyright on black and white photos is Bob Martin. Colour Photos Sonja Cerny.
...read also Jeremy Taylor - Ag Pleeze Deddy - Songs & Reflections - 1992>>
---