Shades Of Lenny - The Star - Garalt McCliam 1976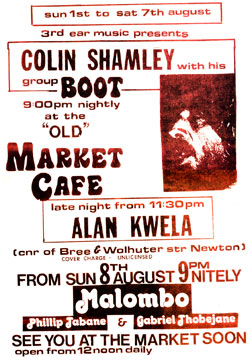 3rd Ear Music's Market Theatre Café Handbill 1976
Featuring Colin Shamley, ALLEN KWELA & Doctor MALOMBO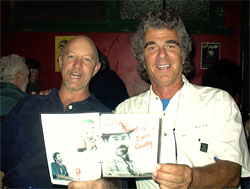 Alan Jefrey & David share Colin's CD Promo - April 2004
Dougie Batterson, Colin Shamley & Frank Harrison 1976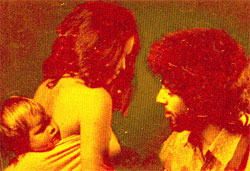 Eva, Paula & Colin in Hillbrow 1975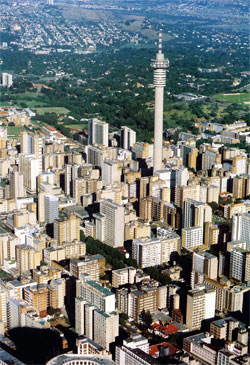 Hillbrow 1975 Photo - Glyn Griffiths (Used without permission - Thank you Paddy Clay for the omission - from her book Hillbrow)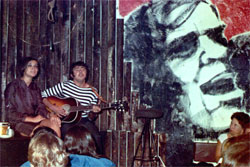 Cornelia & Colin The Troubadour 1968
The Troubadour 1968 - Noord Street Doornfontein - Check The New Morris Minor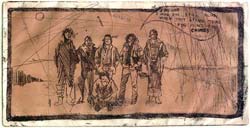 Colin's Band by Gaby from the song Friend - I hope I'm still alive when they stand trial for Peace-time Crimes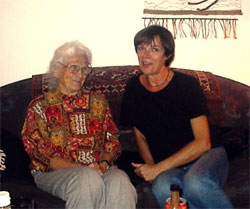 Cornelia still has the most stunning voice
- with her Mom VERA in 2004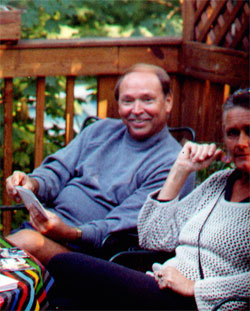 Dr. Randy Speer & Mrs. Marks - New Jersey 1997
Showing off the Family Photos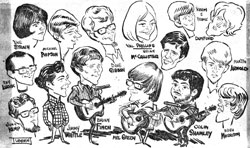 The Natal Folk festival Line-up -Jock Leyden, Daily News Durban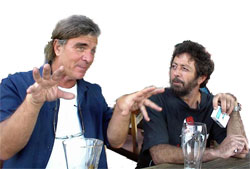 David Marks & Colin Shamley in 2003 - it went Boom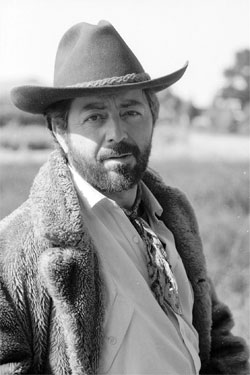 Country Colin by Tony Campbell - 1980's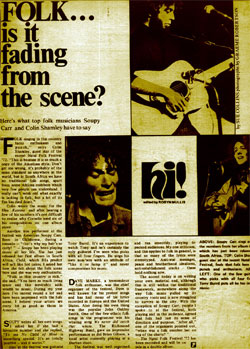 Is Folk Music Dead? Featuring Colin Shamley, Tony Bird & Soupy Carr - 1972 Personality report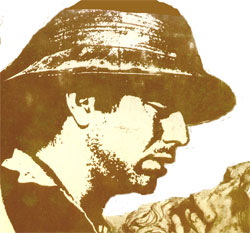 Colin in Pith Helmet - his first Johannesburg recording session with Ben Segal 1967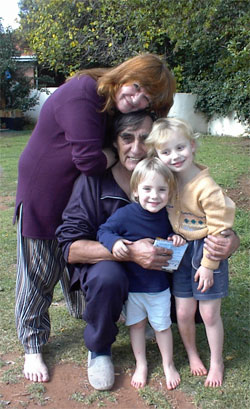 John & Lynn Gregg & Grand Children Today - 2004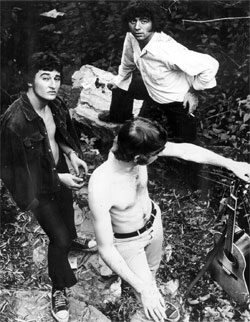 Frank Harrison Colin Shamely & Doug Batterson
The early 70's Shamley Hillbrow Band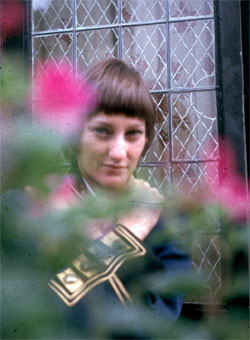 The Remarkable Voice of MAUREEN ENGLAND inspired all...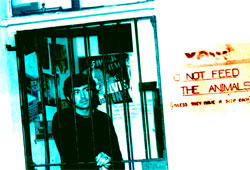 Colin newly arrived in Johannesburg - In the Muso's 'cage' Troubadour 1967 - David Marks
Phil & Don Everly with dad IKE - Newport USA 1969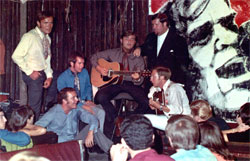 Colin & Connie open for the New Christie Minstrels Troubadour - Johannesburg 1969 - Photo David Marks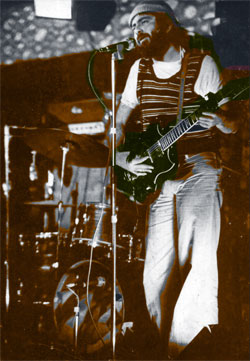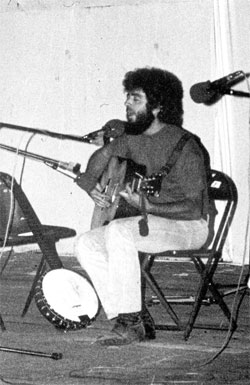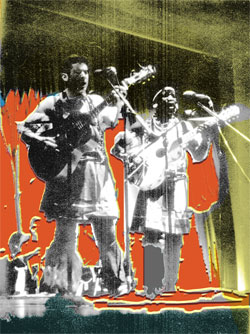 Johnny Clegg & Sipho Mchunu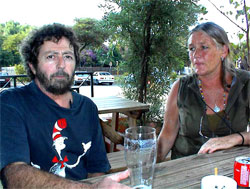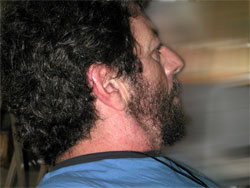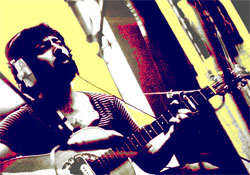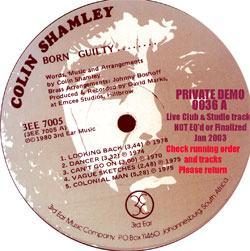 Colin 03 V - Original 3rd Ear CD Label for Born Guilty 1979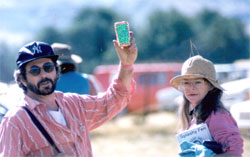 Colin & Archi at Splashy Fen in 1994 - David Marks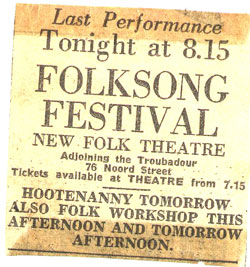 Colin Shamley's Auto Biog Notes Below >>
(1/1) MOONLIGHTER (1975) Late night / early morning demo, MC Studios 1978 - once voice one guitar one take; Colin's most requested ballad & his cinematic-type late-night observations, made from Lucky Luke's in Hillbrow. Joburg early morning NITEBEAT times...strange stage stories were as pertinent as they were hilarious - "noh half shent ornly Shappies" … a Hillbrow Kuif owner screams at some lost Pin-Ball Wizard."...dawn't bhaang de blerry marsheen....." This nightly reality ritual of Colin's became a regular on-stage sketch for many cabaret & rock club performers 10 years later.
(2/1) STATION COMMANDER (SOMEBODY MUST KNOW SOMETHING) (1979) (Marked - Not Suitable for Airplay). Recorded 1979 at MSC studios in Hillbrow, Colin does all the vocals, 2 guitars & a woodblock. Clandestine Security Police action - A truth Commission tune 25 years ago? Like his notorious SB (Special Branch) song in 1968, Colin was way ahead of time - so too were the SB; they warned the TROUBADOUR in Noord Street Doornfontein - stop him singing that dangerous communist inspired filth or they would close the club down! Do tell! Colin writes "...the cracks were starting to show in the National Party (SA's powerful all-white regime 1949-1990) because they were desperate enough to (allegedly) kill their own - Doctor Smit (a Nationalist member of Parliament for Springs in the 1980's)& his wife - both mysteriously executed. Smit was honest & about to issue (some alleged) revelations of massive financial (fraud &) irregularities & secret overseas bank accounts (so what's new?) The murders were a stark warning to National Party members. The intent behind this song was to get people to ask questions ...which they never did...because there was no real effort to trace the killers...to date (2004) the murders remains unsolved."
(3/1) JUDY MARIGOLD (1968) Recorded at the Natal Folk Festival, YMCA in Durban 1972. Introduction by John Dennen - then chairman of NAFMA (The Natal Folk Music Association NAFMA was formed & founded by David Marks, Bob Wilson, Ginger Seipp & Jimmy Whittle in Durban in March 1968. And every year, until 1975, they produced an annual sold out event, with Colin headlining all but 2.) Despite these festivals' immense popularity - State Radio would not mention any Folk Festival event in the country; although some folk-friendly & liberal radio announcers would slip in the odd interview & folksong. Colin, Ilona & David had driven down from Johannesburg - Don Williamson & Toma Simons went ahead in the Sound Kombi - and as usual, the 3rd Ear Kombi did its customary Jo'Burg /Durban trick & broke down, just outside of Escort - Another night in the Lucey's Plough Hotel. Colin just made the gig with a few minutes to spare & this was the crowd-pleasing result. The song, issued by 3rd Ear Music & the South African Folk Music Association - Natal Folk '72 (SAFMA 8) was banned by the SABC; which was odd, given the social status of so many of the SABC's staff. TEAL Records would also not allow Cornelia to include it on her 2nd RCA album in 1968. Colin's note about the song: It was my attempt to try and create some understanding about same-sex partners & the loneliness & isolation of the predicament they find themselves in and don't deserve.
(4/1) RASPUTIN & TRAIN BLUES (1970) Instrumental pieces from the same Natal Folk'72. Colin's unique 2-finger picking acoustic guitar style highlighted - RASPUTIN the Mad Monk who greatly influenced Russian History. TRAIN BLUES a loose foot-stomping regular Mouth Harp piece, following in the folk 'n blues tradition of the American Railroad South
(5/1) FRIEND (1972) TOTUM in Durban - Palm Beach Hotel Basement. Bob Wilson agreed to let 3rd Ear Music use Sunday evenings to experiment & present singer-songwriters & other acoustic folk 'n jazz acts. Although alcohol & music were officially prohibited from being served & no dancing was allowed, anywhere in South Africa - the Sunday Observance Act - Bob Wilson found a creative way to circumvent the law. David Marks Ritchie Morris & Brian Finch started organising. 50c bought a Curry & Rice; the entrance was free & the musicians just happened to be there; and there was no dancing. The law said nothing about a beer with a meal. Sunday TOTUM was an innovative unique venue & an outlet for much of the protest songs & singers of the time. David tapped 2 primitive rotary pot Shure Mic Mixers into the house disco system & with magnetic recording tape scrounged from studio off-cuts around town, he let the ?" Akai tape-deck run every Sunday for nearly 2 years. Colin was in Durban for the Folk Festival - and this recording was taken from the 9th July 1972 session. Colin's song notes: A song-letter to a friend (David Marks - in 1969) in an attempt to confirm a few observations on the SAfrican political situation. Not suitable for air-play
(6/1) 4 FREEDOMS & VARIOUS TOTUM RAP - Recorded off the TOTUM PA Mix sometime in 1971 to introduce the next few tunes
(7/1) SONG FOR THE CHILDREN OF THE REVOLUTION - Colin notes: A time capsule for our children on the fickleness of fame
(8/1) HUNG ON YOU (Mid 70's) Colin had started Mangles Folk Club for Yugoslav Bob in around 1974 - and Colin asked 3rd Ear Music to help organise from around 1975. David Marks then ran it on & off for a few years. By that time technology had made Compact Cassette disks more cost-effective than the expensive reel-to-reel tapes & machines; although incredibly noisy David predicted that some day we'd be advanced enough to fix the recordings up. We are nearly there in 2004…but not quite. Some of those mouldy run-of-show cassette recordings have more tape hiss than music. Here's a Mangles track recorded on the 31st January 1976. Colin writes: A comment on silly back-stage groupies who know nothing about you & less about themselves
(9/1) BAD GIG RAP (1976) Colin did a few momentous Market Theatre Café gigs - solo & with BOOT. The same run-of-show recording criteria applied; only this time 3rd Ear Music had required a 12 channel home-made mixer from Jurgen Zahringer - a former 3rd Ear Sound partner in 69 Keats Road Studios - and we were using a sophisticated EV speaker-system borrowed from Dennis Feldman & Terry Acres' Musician's Sound Centre in Hillbrow - which eventually became Prosound. (Later in early 1977 MSC loaned us a Raindirk Mixer). The tape decks used were 3rd Ear's stereo (2 track) 1967 ReVox A-77 & Ferrograph (used mainly for reverb / echo). Most of the recording tape was scrounged from various commercial studios - off-cuts from Manley Van Niekerk (thanks Nino Rivera) and RPM (thanks Don Williamson - RIP). Some SABC off-cuts were also acquired
(10/1) WOMAN'S SONG (+-1973) Nobody can really remember where or when this track was recorded - it must have been around the time of the hated drum box era & we forgot to turn the old Ferrograph off. (Colin never used the drum box in reality - promise!) There are some great live concert recordings of this tune - & we're searching through reels of oxidised archive tapes...but in the meantime here's one with Colin doing his multi 2 finger style guitar thing onto 2-tracks, with Barry Langton cautiously experimenting on his newly acquired Fender Strat in the distance. - Colin recalls: A word in the ear of women - walking out unannounced is not only the prerogative of men…
(11/1) JOHNNIE'S GUN (1967) Colin writes - The dangers of violent toys. Written in a simple nursery rhyme style. All recordings of this song were banned by the SABC
(12/1) THE I LIKE SONG (1967) - Colin wrote: Ode to the simpler pleasures in life
(13/1) BERRIES IN THE MORNING (1967)- Love song with no promises. All 3 recorded by BEN SEGAL at one of his famous lounge demo recording sessions; CORNELIA with COLIN in mid 1968. One of the first takes of JOHNNIE'S GUN that was eventually recorded by MIKE DICKMAN on his first & only commercial recording (A 7" single produced by Graham Beggs on the ARM Label for TEAL Records b/w David Marks' Denver Idleman) THE I LIKE SONG & BERRIES IN THE MORNING were part of that session & ended up on Cornelia's 2nd RCA album - which sold gold. One of very few 'pop' albums at that time where 75% of the songs were SAfrican - 6 of Colin's 2 from David Marks & one of Rusty Cough's tunes… all demo recorded in Ben Segal's lounge. (International covers were the order of the day for all white commercial recording artists; local labels had to retain their lucrative publishing deals by getting locals to copy international hits. Cornelia insisted of recording a few original songs)
(14/1) JUDY (1970) 69 KEATS ROAD STUDIOS Lombardy East - David & Fran Marks had converted the rented East Johannesburg house's lounge & dining room into a studio. Colin was messing around & David was trying to experiment with a newfound way of creating echo - by leaving the control room door (the lounge) slightly ajar, while somebody was recording in the studio (dining room) one could regulate the feed-back from the monitor speakers by putting the ReVox tape-deck into playback mode. The speaker volume determined the reverb intensity & the gap in the door the amount of delay. It didn't always work so well…but they had fun trying. JUDY was a victim of these early recording experiments. Colin: After finding out about Judy Garland's addiction to amphetamines given to her by the film-studio bosses to keep her weight down.
(15/1) INTIMATE STRANGERS - Same musicians as on the following Born Guilty Sessions of 1979 / 1980; however this tune was not included on the album - great line: when you're up the world will fill your cup, but when you're down you'll have to pay for every round...
Dr. Randal Speer from New Jersey & Washington DC - a former political science lecturer at the University of the Witwatersrand, who eventually worked for Jimmy Carters' US Consul as a Cultural Attaché in Johannesburg - became Colin's self-appointed mentor & manager of many years. These were Randy's BORN GUILTY liner notes in 1979:
In any normal (country) situation, these would be liner-notes on Colin Shamley's 10th album. By normal I mean if Shamley had been performing in the United States or the United Kingdom. An artist with Shamley's reputation (and repertoire) as "easily this country's top singer-songwriter" (not my phrase - that of a news critic) would long ago have made his mark as an international recording artist. But this is South Africa - the world's 22nd smallest record market, where record companies have shown about the same enthusiasm for recording local talent, as you'd expect in the Guano Islands.
Colin has spent more than a decade touring South Africa with his guitar & songs, occasionally working with a band when he could afford to put one together.
To alter this, Shamley & I went to New York in 1975. Time was short so most of it was taking Colin's tapes & press files to record companies. The invariable reaction: "If he's so great, how come he ain't sold big in South Africa?" Trying to tell the man with the big cigar about small-segmented markets, Shamley songs restricted from the air & the soporific record company is the quickest way to the door, I soon discovered.
So here we are - finally a Colin Shamley album to shout about. And naturally, it was done independently…getting some of South Africa's top musicians & producer Dave Marks of 3rd Ear Music (with Colin has been associated for many years) and making one hell of a great, albeit belated, record. This album features some of Shamley's best work from the last 10 years. So sit back and enjoy. Colin Shamley has arrived - with a vengeance.
Ed's note: Truth is Colin was always there & remains - but there's no way that he arrived in the manner and through the means that the commercial record & broadcast industries expected him too. He wouldn't wear make-up & glitter & he wouldn't stop being an ordinary people's troubadour. Colin is an entertaining artist - not an entertainer pretending to be artistic. And that won't wash with the powers in radio control - then, as now.
Colin notes on the 10 BORN GUILTY tracks:
(1/ 2) LOOKING BACK (1978) -On looking back to see your way forward & realizing that no experience is wasted
(2/ 2) DANCER (1974) - After meeting a disillusioned ballet dancer whose career was ruined because she wasn't thin enough. She married & dedicated her life to a man in a wheelchair, which I took to mean that she was punishing herself (This was the track that Alan Pierce insisted Capital Radio 604 program - & it nearly made the pop charts)
(3/ 2) CAN'T GO ON (1970) - David's studio note: This became one of those one-take jorls with everybody thundering in the studio like a band. Not too much overdubbing or bumping down tracks on an 8-Track TEAC could be done anyway, so it was often once or nothing. That's why some songs survived for this album & others didn't
(4/ 2) VAGUE SKETCHES (1978) - Inspired by Gentle-John Bell - the only free man I ever met. It became a landmark experience in my life. In the 1970's John went to sea in a hand-made boat. His body was later found washed up in False Bay
(5/ 2) COLONIAL MAN (1975) - An obvious "don't ever say I never told you" song. (Refer to one of the club recording intros on CD 1)
(6/ 2) BABY'S TRIP (1973) - Ode to freedom of motorcycling. In an age of no new frontiers & boredom, a hopped-up motorcyclist creates his own fantasy where he can be a hero
(7/ 2) SUMMERVILLE STATION (1973) - a Xanadu-type fantasy where one can get away from it all
(8/ 2) DIRTY WEEKEND (1975) - conceived in America while I was watching television - I realized how TV could become a diversion & a substitute for emotional needs. Banned by the SABC - not suitable for airplay - apparently because of the title
(9/ 2) POOLROOM REGRET (1975) - After a collapse of a relationship that seemed too perfect for words
(10/ 2) STOPPING TIME (1970) - To remind myself & others like me of the selective reporting of State controlled News. Banned by the SABC - not suitable for airplay
(11/ 2) CABIN BY THE RIVER (1971) - A BEN SEGAL lounge demo / jam recorded on the 14th August 1971. Ben's ritual would be to rig up a couple of microphones into his ReVox & the singer-songwriters would meet, experiment or just shoot the breeze - for years. Some great songs were recorded in-between the Shit-Face's squawking - the parrot - German Shepard's Max & Chuck's barking. This session had Simon Sack wondering around on flute while Anon just fell in on the Piano in the distance. Colin notes - Written on a 2-month cycling trip through the Transkei
(12/2) TELL THE DOCTOR (early 1970's)- Recorded by BEN SEGAL at the 14th August 1971 sessions @ his famous lounge recordings.
(13/ 2) TOO LITTLE LOVE (David's Song)(+-1972) There were one or two good studio takes of this - John Gregg did a studio recording in Port Elizabeth - but for some reason this live 1976 BOOT CONCERT (run-of-show mono mix from the Market Theatre Cafe desk) has a charm that seems to mask the obligatory tape-hiss, knife 'n fork dish dash & Café noise filling the background spaces. Barry Langton on Bass, with Les Kemsley on real drums, both do the ladies parts while Colin covers for the rest of the orchestra. Colin - " Inspired by an old school friend who had ended up an alcoholic tramp because he couldn't live up to his family's expectations. One night after a gig he staggered past me in the street in Hillbrow. I greeted him like the long-lost friend that he was, but he was too wasted & didn't recognise me. Seeing the extent of his deterioration moved me profoundly.
(14/2) DJ's SONG (early 1970's)- Salvaged from a 2-track 7.5ips November 1976 Market Theatre Café, run-of-show recording with BOOT - BARRY LANGTON - Bass, LES KEMSLEY - drums & Colin covering for the orchestra again. Just because country music was not the PC sound to mess with, especially at the Market Theatre after June 76, Colin decided to do a country set with BOOT anyway - These band sets of Colin's were a relief to the tension and tragedy of the times - it's about the time he also started getting into more band/group work, which had some bearing on his Born Guilty studio album some 4 years later. Colin was also doing some theatre work with BARNEY SIMON & MANNIE MANIM (The Company) and he also played the lead in DES & DAWN'S LENNON at the Rosebank. BARRY LANGTON became a regular feature on Guitar and sometimes Bass on many of Colin's post '77 gigs. Colin writes - A country song written after I decoded that living in a small Braamfontein flat was not where I wanted my children to grow up. A few months later I moved to a farm in Honeydew
(15/2) BEEN ON THE ROAD SO LONG (1972) - 69 Keats Road Studio Demo - A recently discovered (badly oxidized) cassette tape cleaned up in 2004. Self-explanatory song reflects Colin's wandering Minstrel status - Colin had started getting theatre work at The Space in Capetown, with BARNEY SIMON & later with MANNIE MANIM & Barney (The Company) at 3rd Ear's Blue Fox Oxford Hotel in Rosebank & Stan Domp's Village @ 260 Louis Botha Avenue - pre-Market Theatre days. He also played the lead in DES & DAWN'S LENNON at The Rosebank.

Colin - a Thumbnail intro to his story:
Over the next ten years I did banjo commercials for flea collars, music for 'B' movies that didn't have names, I acted and drove trucks, fixed guitars built roofs and fitted cladding in factories. I lived in a tent on the Swartkops River catching fish to feed my dog. I was a Thatcher, a builder and a mall DJ. I did my own show at WindyBrow - The life and times of Phil Ochs (I also did a show with him when he was in this country. Not happy times for Phil & a strange & haunting occurrence altogether, like he wasn't really here) I worked with horses & built stables, caught & sold illegal seafood to catholic priests & dived for lead sinkers & red-bait. I managed a farm in Nelspruit & had to retrieve baby chickens from the long drop toilet using a broom-stick & a wire coat-hanger net. I did 'Duckland' (TV Show) dressed as a oversized guitar playing fox. I was a baddy, along with Joe Ribiero & an out of work botanist who sold white fashion models into slavery. It was too expensive to film in central Africa so they did the location scenes at the botanical gardens (Taking care to remove the name tags from the trees before we started shooting) I played the crippled friend of a gung-ho war veteran and a seer in a Greek tragedy. I cut fire breaks & sank boreholes & learned a bit about water divining. I've had stands at flea markets & I've played at them. I've sat for artists (tee-hee) & sand-blasted numbers onto car windows at supermarket parking lots. I did voice over work for documentaries and furniture commercials. I sang up and down Rockey Street.
© 2004 - Colin Shamley / 3rd Ear Music / HY Archive / David Marks

From Colin's proposed book - from Malawi to date:
THUMBNAIL by Colin Shamley
© Colin Shamley / 3rd Ear Music / Hidden Years Archive
My mother played a bit of banjo tuned to the standard guitar tuning and sang "Show me the way to go home" when she had a few gins and tonic. My father, I think it's safe to say, could not hold a note or tap his foot in time to a clock. His favourite song was 'White Christmas' by Bing Crosby and he enjoyed, what he called, "Dinner music". My first guitar was a copy of a 'Sunbeam' polish tin guitar that I had seen in the streets of Blantyre, Malawi and did not spur me on to great heights of creative endeavour. It ended up as a rather useful paddle for a canoe. My brother Des befriended a mad Scottish piss cat who played acoustic guitar and sang mostly English popular music from the fifties.( A sort of skiffle band thing) My brother gave me his Gallotone (guaranteed not to split) and bought a Canasta solid We got together at weekends and parties and made noise. I became their vocalist, singing through a tape recorder Mic taped to a canary cage stand while I learned a few licks. I played the lead on 'Never On A Sunday' with the tape recorder microphone Dropped into the sound hole of the plywood acoustic. ( I think the Gallotone had a sleeping Mexican stencilled on the face) and that's when the rot started creeping into my pristine Catholic life, the alter boy had gone for good. From then on there was always a guitar in the house till I left home. When I was sixteen I bought a red electric solid from a local musician Rocky Peters. It was a hand carved body fitted with the neck of a smashed Hofner acoustic, my father hit the roof but I was delighted. On our first public gig at the Zomba Sports club a bunch of girls had arrived early to watch the 'Band" set up and I was feeling like a star. The plugs backstage were on a board high up the wall, so I took the ladder to plug in the extension lead. I was wearing a pair of skin- tight herringbone jeans and as I plugged it in the faulty fitting shocked me, throwing me off the ladder depositing me on my smart ass, at the feet of the girls. Was my face red? it was 1962.
In November 1963 we packed our lives into boxes and left Malawi forever arriving back in Port Elizabeth the place I had left when I was three. I had my eighteenth birthday in South Africa and suffered acute culture shock for a few years. I could feel Port Elizabeth was dying as an international port the passenger liners and tankers were reduced to a trickle Because the tourist trade had been ignored for so many years there was nothing to fill in the gaps left by a creeping recession and the stagnation set in. (I hope no PE people are going to hate me for this) The only music that was making it were the dockside clubs, where it was recommended that you stay close to the door and armed. I had all but given up the idea of playing music because I felt I was too old to sing those embarrassing lyrics that were going around at the time and I couldn't see myself singing 'Twenty miles' at the youth club sessions. I gave up my job at General Motor's quality control and moved to the Hill area of PE, which was known for it's large student population, and started sketching, painting and hanging around the café scene.
One night walking back from town I passed a club that was done out cheaply with sackcloth and wooden bench seating. The singers played nylon string guitars and sang without a PA. There were no spotlights on the stage and they played by candle light. This, I was to find out, was a 'folk club'. I went the following week and they made me feel at home from the moment I walked in and encouraged me to start playing again. I went out and bought a guitar that looked like the one I'd seen on a Donovan album cover. It was a Taylor Jumbo steel string and I didn't stop playing for two weeks. I think it was then that I understood the story about Robert Johnston selling his soul to the devil in exchange for the ability to play the guitar. I started writing songs and playing around town anywhere they'd have me, it was 1966.
I met music lover and amateur recording engineer Country John Gregg who did some recordings and encouraged me to keep on keeping on. The young people were leaving the Bay in droves and I was no exception. I guess the last straw was not being allowed to enter the 'The Battle Of The Bands' because I was playing for eight bucks a night and that made me a professional. It never seemed to bother the organizers that every band on the competition was playing for money at the weekends and making more than I was in a week. A fledgling pop magazine did a story on me and was banned for their effort and that was how I discovered I was being 'watched'. There were only four or five guys in town with long hair and two of them had been beaten up. I left two weeks later spent a few years on the road between here and there, learning some stuff about people and playing the coffee bars that popped up around the bigger town and cities.
I'd heard about the Troubadour in JHB and that it had been closed for a while but was opening under new management. I made my way to Hillbrow and ended up as the warden of the youth hostel in End Street, after lying about my age and marital status, it was 1968.
The Brow was buzzing with basement clubs amphetamines and concept bands. It was the time of Day-Glo painted walls, oil lamps and bell-bottoms from Spiro's and poetry reading at the Dunk-a-Doughnut. We sat in Joubert Park, playing guitars and eating Fontana rolls, liver sausage and drinking autumn harvest wine, while the art students sketched on the lawns and the cops were getting confused. My cause, if I ever consciously had one, was a humanitarian (or humanist, take your pick) one that happened to cross the political line. I didn't want a political organization to echo my views. I had my guitar and I could make my observations heard. I felt, that the moment an artist endorses any political point of view he takes on baggage and looses a bit of his song.
But the security branch didn't discriminate against the enemy's of the state and I was hassled anyway. In PE they got into my room and searched the place so thoroughly that they unscrewed the light bulbs and left the wall plug covers off. Club owners were put under pressure and before I knew it I'd be out of a gig. Restaurants that had never been hassled by the health inspectors got three visits in a week till they got rid of 'the singer'. (I didn't believe it either, but it's true.) At a time when I was on the run and hiding in East London the 'Friend' newspaper nearly got me busted when they did an article (with pictures) quoting anti government remarks I had made on stage at a music restaurant (owned by an ex cop). This was after the reporter had got stoned with us and swore that he wouldn't quote me. It really made me wonder who's 'Friend' they were? I left East London in a hurry and got caught in a blistering rainstorm just outside King William's Town.
I decided to keep on hitching in the rain because I wanted to put some distance between East London and me. The cops pulled up while I was standing there and told me that it was against the law to hitch at that intersection and drove me back into King to make alternative transport arrangements. I found an all night service station and stood around waiting for the rain to stop and the cops to change shift. It was getting cold and one of the petrol attendants invited me into their rest room where they had a small anthracite fire burning. I was pissed of with the cops because I knew that they had bull-shitted me and was explaining to one of the guys about my ordeal using some colourful language. Suddenly one of the guys who were sitting quietly in the corner told me he didn't like the way I badmouthed the cops and he was going to report me and left. I first thought it was some kind of joke but the other guys assured me that he was a police informer so I grabbed my stuff and left, rather than wait for the police to arrive. A half pissed trucker picked me up as I was still walking out of town and everything was cool.
Back In Hillbrow I cut up my plastic ID card for plectrums bought a bike and lived in a flat that cost thirty-five rand a month. The folk scene was given a boost when the new crop of musicians started turning up at the Troubadour and the Nite Beat. There was a lot more blues/rock influence and nearly everyone was writing his or her own songs. We even had our own transvestite singer long before the fag- bands made it big.
John Phillips was from Zimbabwe and wrote great songs. There was only one little snag, he sang in a fetching little mini and slightly decadent laddered pantyhose, gold sandals and a frilly blouse. He had his hair 'done' used eye shadow and a little face powder that stuck to the beard stubble. A group of us used to walk him home after the gig to make sure he didn't get beaten up.
Dave Marks had opened the gates for the song writers by getting his song Master Jack on the charts all over the world. There were well attended festivals in all the major cities and I spent a good deal of time hitch-hiking from one to the next. There were singers and guitarists that would take my breath away. Mel Green sang like a bird and played some of the cleanest guitar on his Yamaha. Cornelia and Maureen England were riveting performers, the likes of which I've never seen again. Ian and Ritchie were a complete package, Ritchie's clear Welsh timbre and Ian's throaty bass harmony and brilliant banter was something worth seeing. One of the best comics we've had yet. Mike and Pete (and we all know who they are) would come in to the Troubadour between acid trips and blow our minds from time to- time- and again. Visitors artists would drop in after their gigs elsewhere and we got to see some hot overseas acts. Doc and Merle Watson the flat picking kings dropped in on their way up Africa and gave us a performance I wasn't ready for. Some of the guys from the 'New Christie Minstrels' sat on stage playing blues till three in the morning. Don and Phil Everley came to hear us play and I spent a few days getting stoned with them and picking on their Gibson Hummingbird guitars. Even Credo Mutwa did a few gigs peering through his 'Coke bottle' glasses. There was also a white 'piccanin' and his gardener who came around sometimes and did some migrant- worker song and dance, I wonder what happened to them?
My bullshit dream of being a songwriter living in cosy Ivy- covered cottage, writing my songs in my polo- neck sweater and sending them to publishers and singers, slipped away. I realized that I was going to have to sing my own songs if I wanted them heard. The record companies towed the government line and the local writers were being blocked at every turn. Possibly, the only good thing that game from the music control, was that we had to search for new music ourselves and it was an event when someone invited you around to hear something obscure and different. That was how I got to hear people like the 'String Band' and other fringe bands. The SABC changed their tactic and simply ignored what they didn't like, with cute phrases like 'Not suitable for airplay'. One record company man Ray Walters said to me in desperation one day "Why can't you just write a fucking normal song?" and I'm still trying
The Troubadour, which had always struggled to make ends meet finally closed it's doors for the last time, scattering singers all over the country and for me, an era came to an end.
Those of us who could handle the hotel and restaurant scene reluctantly made the transition and some promising musos split or quit. These venues were often too expensive for the real music lovers who stopped coming and I ended up singing to drunks and spoiled young kids in Moms car who wanted to hear top 20 crap. My first resident gig was at the Marine Hotel in PE. Hugo Coletti the agent, blew the 'Katrina' thing up so big, that the first night audience turned up in serious 'evening dress'. There was pressure because I had just been nominated for a SARI for Katrina's Theme and I want to make an impression in my home town. The opening night was a gas and went off without a hitch. The next day the crits. Raved and I was feeling hot. The following night after another great show, stoned and invincible, I strolled down to the beach to sing my song to the sea. I chose one of my loudest vocal numbers and hit it. The sea, that hadn't been that loud, just quietly swallowed my feeble performance and spat me out. The sea has a way of putting things back into perspective, as I discovered that night.
I was still at the Marine Hotel when the SARI for best song was announced and went to Charles Jacoby for his own composition about a horse, titled 'Gold Star' Unfortunately he couldn't collect it, because he was in jail for fraud at the time. I wasn't sure if I was offended or relieved.
Ray Moore the tennis pro. who was a regular at the Kiki bar Beverly Hills hotel, was asked to leave one night when he stood up and chastised the audience for being noisy while I was singing. I'll always remember him for that. At the same hotel the 'Dream merchants' threw a guy into the pool from the first floor balcony for heckling them.(Ah, the good old days)
The saving grace perhaps, was Woodstock and the outdoor festivals that followed, where solo acoustic performers gave some light and shade between the loud rock acts and attracted a wider audience. I started getting on the bill with rock acts and had to make some urgent adjustments to my style and writing to accommodate the bigger audience that I was suddenly facing. I was playing town hall gigs with guys like 'Freedom's Children, Suck, Rabbit, Pacific Express, Arthur Bosco Bone, Theta, Hawk, Otis Waygood Blues Band, Abstract Truth and 'The Wrong Note Band' it was 1974.
Some of those concerts got hairy at times. 'Suck' slaughtered watermelons on stage and pelting the audience with assorted fruit, someone should have told them that in this city, people throw back. 'Arthur Bosco Bone' released white doves for freedom and peace that got trapped and stuck in the overhead air conditioning ducts. The 'Out of Town' fest. Where the 'Angels' arrived on their ,throbbing, roaring bikes and freaked out the police dogs who did the right thing, attacked their handlers.
Music wasn't enough anymore, I was boring myself to death and needed some fresh air, inspiration. I met some adventures people who were interested in subsistence farming and I felt I needed to live a completely different lifestyle for a while, something without neon. So for a while I lived and worked on series of farms and started catching up on some, long overdue reading, which probably changed my thinking forever, but that's another story. Some friends and I bought bicycles and spent weeks riding through the Trans Kie.(Cabin by the river) We hiked up mountains, camped on the coast and did a lot of fishing, till my head cleared enough to go back to playing for people again.
The security police had deported most of my friends and wouldn't have to be fed for a while. I returned to the Golden City and started my longest running gig, at a little place called 'Mangles' a few blocks from Wits University.( I had a sandwich-board outside with '200,000 sold-out performances' on it, a student with a calculator cornered me one night to prove that it wasn't possible. Like, Hello?)
At this time and I not sure how it happened, I got involved with Barney Simon(not the DJ) We did updates of the classic Greek plays some Brecht and a lot of workshopping and I did the music and learned some acting, presentation and starvation. I'd met a pushy American Randy Speer (the son of a German war criminal hiding in New Jersey NY) who loved music (among other things) and was interested in trying to promote me. There was nothing else happening, I needed some fresh energy behind me so I accepted. We seemed to work well together, Randy really loved selling me and spent every spare moment doing bookings, organizing small out of town shows and screwing anything that wasn't vegetable. He negotiated with SABC and got me a half hour TV special that turned out very well. (There were some good outdoor footage of Eva and I on the BMW 500 also interesting studio work, we should try to get a copy) I played around for a while earning some money till I had enough to go to the States, Randy was even booking me for private functions and house parties to earn some extra pocket money for my trip.
Armed with a few phone numbers and no special goal in mind I went to NY via London. Someone, who really didn't get it right, booked me at a Folk club in London called 'Dingwalls' and it sucked. Large red faced guys sang sea shanties banging their beer mug together in the choruses. Snot nosed kids crawled around the place and chubby housewives sat scandalizing and quietly getting pissed. I shouldn't have gone on stage that night, but being the pro. that I am, I did. they sat in silence throughout my six number set, staring at me like I had crawled out of a cave in darkest Africa and I had! I'd heard about an 'exile band' from South Africa playing at a club in Soho and a friend took me there. When they heard that we were from SA. We were invited backstage to meet the guys. We introduced ourselves and had to sit there for an hour while these guys recounted, with tears of nostalgia, the great times they had running from the cops in Hillbrow and getting beaten up for not having a pass. that really got the parakeets pecking on the inside of my cranium.
New York was a different ball game, a lot of the old clubs were still in action and guys like Gordon Lightfoot, John Hammond were still doing gigs. Odeta and Bruce Springsteen were packing them in at NYU and 'The Bitter End' Even though I didn't have permission to 'work' in the US, I auditioned for gigs and got most of them. I also played in some of the newer clubs on Bleaker street and little clubs in Brooklyn. I worked in a 'Head Shop' in New Jersey where we sold lewd comics, gun-shot jeans and balloons filled with free- on and helium. I got a gig in New Hope, Mass. a university town on a river, at a great little pub with low beams and a vibe. They had posters on the walls of some of the guys that had played there over the years. Randy Newman, Jackson Browne, Jim Croce and a stack of others looked down at me from the wall. I was a little nervous and got there early while the waitress was still setting up the room for the customers. She saw me looking at the pictures and came over to shoot the shit. I felt a little intimidated and got to asking her what the guys were like to work with. Her answer was quite matter-of-fact. "They're all the same. They drink too much and take too many drugs, they always start late and they always argue about their bar tab". She made me feel right at home and I had the best gig of my stay in the US. that night.
Back in the village I was sharing a flat with an artist and her teenage daughter. It was a laid-back scene and she only painted torsos and penises in various stages of arousal. I had no problem with that and even posed for her a few times, I was a bit apprehensive but she gave me a hand. The thing was, she hung them all over the living room. More often than not, I was the only guy in a room filled with chicks, it bugged me after a while and I moved.
Randy set up a meeting with some music promoter and we met the guy for lunch in the East Village. The meeting ended soon after it started, when the guy said that he really liked my tape but felt it would be better 'visually' if I was flanked by two Zulu dancers with shields and spears-as a promotional thing, get it? I said that I had a better idea. He should come to South Africa backed by a team of Apache dancers, I could make him a star. We talked to a few other people but most of them wanted me to wait around for a few years till they could get a budget behind me- all long term stuff and I was getting homesick. The trip was well worth it and I gained a lot of confidence, it was 1980
Soon after getting back to JHB I got together with two ex PE guys. Les Kemsley, a drummer, who could do some sweet harmony and Barry Langton, a jazz guitarist who stepped down to play bass and do some voice work. We rehearsed for three months and 'Boot' was born. Our gear was not that good, but from the beginning I felt the group had something, a good clean canvas to paint ideas on. We played at the 'Market Café' and did a few stage concerts in Pretoria and JHB and I really enjoyed every second of it. There was only one problem, it was costing us more than we were earning to keep the band going. There was the J&B, the Obex LA, fuel bills and lot of zol, so we cooled it and smoked the boot. I went to Cape Town to work on some plays at the Space Theatre and would have starved had I not been for the wine and cheese I guzzled at exhibition openings. Sea Point had some good late night gigs and I sometimes played there after the theatres closed for the night.
One of my better gigs that year was the 'Mungo Jerry' tour of Zimbabwe and it gave me a chance to handle a large audience again. I don't know what it was but I really played quite well and 'Mungo Jerry' had to pull their finger out to follow me till they got into their stride and worked.
One night we were invited to a party at a suburban house rented by a bunch of bush- war vets. The dope was more than adequate and I felt like dancing so I went inside to look for a partner but the girls were all taken and everyone was dancing. I found a table lamp made from a skull with a red light inside and started dancing around it. Later when a bunch of us were standing on the veranda, I asked who the archaeologist was who owned the fossil skull? The host explained that the skull came from a 'terrorist' that one of them had shot in a contact and that it took two days to boil the meat and hair off before it was clean enough to use. I think we left early. On another occasion, we were all invited to a 'lady's night', where it was customary to fuck the horny wives of soldiers away on manoeuvres. It sounded a little grubby so I gave it a miss and just when I was thinking I was the only self righteous prick who didn't go, I bumped into Dave at the hotel reception. We went out to a restaurant for dinner and I intended mentioning it to him to compare notes, but I didn't get round to it.
I was back in Cape Town a few weeks when Randy Speer called to say that the recording for the album could go ahead and I should get back to JHB. Dave Marks lined up Emcee Studios in Hillbrow and we did it. (See Stephanie Hotel for that story) I moved back to JHB it was 1980.
Over the next ten years I did banjo commercials for flea collars, music for 'B' movies that didn't have names, I acted and drove trucks, fixed guitars built roofs and fitted cladding in factories. I lived in a tent on the Swartkops River catching fish to feed my dog. I was a thacher, a builder and a mall DJ. I was in the D and D production of 'Lennon' and my own show at WindyBrow. 'the life and times of Phil. Ochs'.( I also did a show with him when he was in this country. Not happy times for Phil and a strange and haunting occurrence altogether, like he wasn't really here). I worked with horses and built stables, caught and sold illegal seafood to catholic priests and dived for lead sinkers and red-bait. I managed a farm in Nelspruit and had to retrieve baby chickens from the long drop toilet using a broom-stick and a wire coat-hanger net. I did 'Duckland' dressed as a oversized guitar playing fox. I was a baddy, along with Joe Ribiero and an out of work botanist. Who sold white fashion models into slavery. It was too expensive to film in central Africa so they did the location scenes at the botanical gardens. ( Taking care to remove the name tags from the trees before we started shooting.) I played the crippled friend of a gung-ho war veteran and a seer in a Greek tragedy. I cut fire breaks and sank boreholes and learned a bit about water divining. I've had stands at flea markets and I've played at them. I've sat for artists (tee-hee) and sand-blasted numbers onto car windows at supermarket parking lots. I did voice over work for documentaries and furniture commercials. I sang up and down Rockey Street.
Once, desperate for money, I hosted a 'ladies night' where it was required of me to hand out prizes for the best clay-cock sculpture of the evening, play the music and introduce the male stripper. Everything was going well till the stripper tried to jump from the stage onto a table in the front row. He missed his footing landing bum- up on the floor and the chicks, good and pissed by then, descended on him like a pack of wolves. I ran to his rescue and nearly had my clothing removed in the process.(Ah, the good old days)
An old hippie said to me once, "If you think this is lonely, imagine waking up one morning knowing it all!"
A quote from 'The Band' seems appropriate at this point. "And when you're out there on the street trying to heal the sick - Remember that, first you must forgive them!". Ain't that a tough cookie to crunch?
It's Wednesday, June 25 2003 Would you have believed in 1965 what you see around you today? Forget it.
... read more about Colin Shamley >>

3rd Ear Music Company est. 1969 (Pty)Ltd. The Hidden Years Music Archive Project
P.O.Box 50633
Musgrave 4062
Durban
KwaZulu-Natal
South Africa
email: [email protected]
The Contents of this Letter/Fax/eMail do not constitute a contract & the views expressed herein are not necessarily those of 3rd Ear Musicians & Funders
All Material (p)© 1969 - 2004 David Marks / 3rd Ear Music (Pty) Ltd reg: 89/06695/07
---