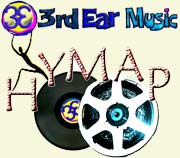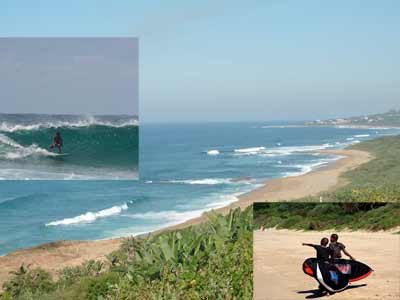 3rd Ear Music's Hidden Years Archive Project is a unique collection of alternative SAfrican music. Live Recorded desk-mixes from Township to City Festivals, Concerts, Clubs & independent Studios - 1964 to date. For archive re-issues & current 3rd Ear productions speak to us! - we can customize copies provided all the necessary permission, copyright & licensing is cleared. See copyright note below >>
> Where & how do we move 7 tons & 45 years of HY Archive 'stuff' from SAMRO in Johannesburg? Who does this collected 'contextual' sliver of SAfrica's hidden Music history really belong to?
... read more >>
Too true, it was I, with the assistance of 3rd Ear Music friends & supporters – and thanks to Master Jack – who could well be blamed, as it were, for having had my finger on the buttons for most of what we have boxed / hidden in this HY Archive collection. Some of you may recall, that if it murmured or moved I shot it from the sound mixer, taped it & stored it, pressing pause, play & record when I could – with permission; I then collected prints, posters, programs & negatives of these events, scribbling what could well be considered hieroglyphics, into journals & diaries; however, the Big Q remains - who will be around to de-press rewind & play, and decode the notes that I carved out and why? Grouch, Touch, Pause, Engage!!??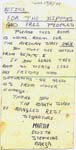 The Mangle's Maid's Note to 'the Hippys' 17 May 1975
Videos:
Mountains of Men – David Marks & the Hidden Years Band (1964-1997)
...watch video live on You Tube >>

No Easy Walk to Freedom - Tighthead Fourie & the Loose Forwards (1986)
...watch video live on You Tube >>
> Sean Bergin RIP 2012 IN Abstract Truth 1970
Included in this edition: The Milner Park 'Massacre', Free Peoples Concert, Joburg & Durban City Hall Rock events. Over the next few months we will add picture's by Seymour Rosen (now living in Israel) & Gerald Potgieter who has moved to the Cape. Photographer ALF KUMALO, who was the unofficial official photographer at so many of those early 70's Union Artists' Dorkay House & Soweto Jazz festivals, has passed on. Look out for a 3rd Ear Music / Hidden Years Archive feature of ALF'S music photographs one of these days. 'Fats' Malefetsane Bookholane just took his final bow in October 2012… and we have a few classic theatre recollections & recordings in the HY archive from our Market Theatre adventures between 1976 & 1979. RIP Fats!

> David 3rd Ear Music Office - Kruger Bans (the) World 19 Oct 1977
Seriously - In this edition we feature one of 3 recently discovered 1960's & 70's photo collections; photographer Joshua Spencer; has taken classic studies of, among many – Freedom's Children, Suck, Conglomeration, Abstract Truth, Mike Dickman, Colin Shamley & at various 3rd Ear Music and other SAfrican folk 'n rock festivals.
...read more >>




> Pop Music is a Communist Plot - Mrs Marx - Rand Daily Mail 1970

> JOSH SPENCER's 70's PHOTO GALLERY:
JOSH SPENCER – Now & Then – Look up Brother – there's a sky above you; Josh's shots & his story on the 1960's Lesley Humphries' song Look up Brother – incorrectly credited to HAWK – is revealed in this on-going song's saga.
...read more >>
the updated true folk-lore-tale of a SAfrican song poem of note… who really wrote & composed Look up Brother? David's take on the Hawk / Look Up Brother & Clive Calder story is at >>

> 3rd Ear Music / SAFMA / NUSAS Free Peoples Concert Wits 1975




3rd Ear Music's News, Views & Muse Letter - October 2012:

Important links

The Venus Project – Beyond politics, poverty, profit, religion & war.
Peter Joseph's July 25th 2009 Zeitgeist Movement Lecture: London , UK
Memory is a Weapon (Don Mattera)
Forgiving is Healing (Nelson Mandela)
Forgetting is Betrayal (Pritz Dullay)

To be added later – 2 MORE photo gallaries:

Sey Rosen – The Troubadour & NiteBeat (in & around Hillbrow, 1967 & 1968) – Duccio Alessandri, Ian Lawrence & Ritchie Morris, Pete Measroch, Mac McCallum, Leon Rabinowitz & many more.
Gerald Potgieter – Helping hand with a camera around his neck… setting up with David for various township festivals in Lesotho, Botswana, and throughout South Africa.

DONATIONS: This 3rd Ear Music Website has been an invaluable IP & IKS resource for countless researchers, authors, directors & learners for over 10 years now; Please eMail David if you would like to contribute – in cash or kind – to the preservation of this website & the HYMAProject / David Marks music collection. Thanks to the recent generous donation by Josh Spencer… we could update the 3rd Ear Music Website… and to Andreas Kappen, our webmaster who, for over 12 years now, has helped to keep this website up there in Cyber-Space - for just a fraction of his fee. Also to Dylan Marks of Box-Car-Productions who has been paying for the website's license & domain name for the past 3 years. link to his various pages – one of which is >>

IN MEMORY OF: musicians who are leaving us down here for gigs unknown! SEAN BERGIN… (links to Josh's Photo Gallery, and also to) Abstract Truth among many bands, in South Africa, UK & in Holland; JOHN GREGG – C&W music archivist, radio producer & broadcaster; originally from Port Elizabeth settled in Johannesburg; condolences to Lynne & family. Long Tall MICHAEL MAYER – actor, author, musician, radio broadcaster (LM Radio, SABC English Service & Springbok Radio); raconteur & comedy pioneer with the late DARRYL JOOSTE and one of the most recognised internationally renowned advertising voices. Our dearest, delightful DIANA ASPDEN (15 Oct 1959 – 3rd July 2012).
Important legal & copyright note:
Whether 3rd Ear Music owns the music it recorded or not - it will only be made available with permission, in writing, from the rights holders. Copyright clearance from the original owners, composers, publishers & producers is essential. 3eM aims to issue limited edition CD-R's, CDs & hopefully a CD-ROM. A Radio & TV documentary is being negotiated. We hope to make as much information available as we are allowed - for students, archive and commercial use. However, the choice of music, material & stories from the archives, is up to the individual musicians. Anybody willing to sponsor a particular artist or event? email 3eM.
Disclaimer - This Website may contain information which does not necessarily reflect the views of 3rd Ear Music & The Hidden Years Archive Project, the musicians, sponsors or Funders who shall not incur any liability resulting directly or indirectly from the enclosed information, opinions & data.